This Is My Shout Out
I want to give my first shout out to Armando. Without his help Toni's Freestyle Heaven wouldn't be here.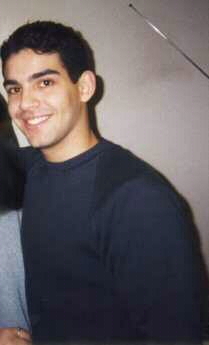 My next shout out is to my BEST FRIEND, Israel. He has always been there for me through thick and thin. Even when I have done bad things, he always welcomes me back with open arms. So this shout out is for you Israel.
So REMEMBER...8-17-96...hey he is kinda cute, did he come here with her, ohh, i love that mustahce...HEY, you are a damn hot chico...what would happen if the yankees didnt win the world series?...my apple...stop urself, stop urself now, para ti, para ti ahora...Dole/Kemp '96 baby...well we will get them next time around...hey i like those boxers...u know what that ASPEN does to me...wow look at that sunrise...when we cried...see this circle it never ends, thats how long i'll be ur friend...twitch...the muzik shoppe...*sob*...look is that saturn? (damn we should have made our move then)...hey u two are frick and frack...I LOVE YOU, everynight...it lingered there to touch your hair...england...*sob*...what happened to us?!?!?!?!...*sob*...everything u say sounds stupid...quote michelle "i told him u were coming, and he didnt even care"...everybody needs a little time away, i heard her say, even lovers need a holiday...toni "i need two weeks away"...israel "i knew u couldnt stay away for two weeks"...blah, blah, blah my insides cry...as i sat by my window just thinking of u the pain and deception...Do u know what today is? its our anniversery!...the year 2016...in the attic...ahh, i need to make up with my man before we can go to the park...in the park...back to the attic...omg i am showing(according to michelle)...devino/marcano in the year 2020...i am the pres, u are the vice...republicans for life baby...jeopardy, i am going to beat u tonight...the s.a.t.'s, u always have to do better then me...hey i met this great guy today...damn if i could have read the future...he is sooooooo jealous of u...being pregnant...my grandmother loves u... my grandmother "i should have left u two alone in the attic...play on player...CVS...lets go to the prom...what an ass i will fix him...israel"i cant believe u didnt talk to me for 6 months"...everytime i heard freestyle i kept it on and thought of you...her name is abigail noel...oh and thanks for the pics of abby...WELL THAT SUMS UP OUR HISTORY!!!! All those memories in just 3 1/2 years. I cant believe it.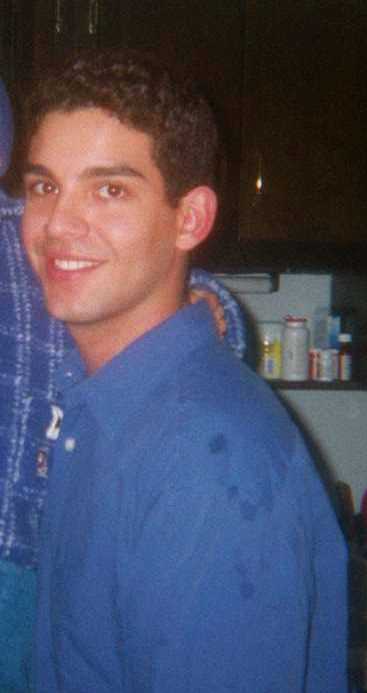 The next shout out is to Carl. Carl what can i say, we have known eachother since kindergarten. 95' was our year. its been great, u have stuck by me through highschool, and even now. Thanks. u need to stop waving that pay check in my face. oh by the way i still cant believe u learned java script in one night. and thanks for finding u know who for me.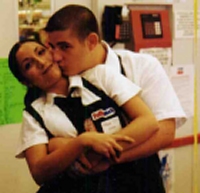 This shout out is to michelle. what can i say we have been friends for what seems like ever. always together, but we had to change, it was only natural. U are still someone i look at as a great person, and a great friend.
The next shout out is to the lunch table crew. Kim, Lovett, Sondra, Jeanette, and Felice. Damn u guys got me through highschool. I cant believe how close we are even though our lunch table is gone. I hope we will continue that way in the future.
Prem i want to give u a shout out, thanks for the help with caldwell, i can't wait!!!
Richie, the KING HIMSELF!!!!!
Alex, You are a really great person, I am sooooooo glad we know eachother. Too bad we had to meet under such bad circumstances!!!
Here are my short little mentions: Will, Luis N., Juan, Tito, Charlie, Angel, Freddy, Mark, Eddie G., David, Henry, Dario, Celio, Marcio, Maria, Sonia, and Lisa.

Freestyle Nation Shoutouts!!!
Adam, Sammy, Maria, Armando, Julia, Rosa, Eva, Emanuel, Freestygal and all the other people..oh well the freestyle nation is dead...NOW its about clubfreestyle!!!! special shout outs to Kaos, Bassy, Jack, Delicious D, Rhoq, Orginator, Fernando of FB records :)...and all the other freestyle people!!!
Now for the online people:
Jimmy thanks for the cd's, and the movie, they were great!
Dora thanks for being cool as all hell!!!!!
Andrew keep the lamond love alive, i still need to call u, dont worry i will get around to it very soon. )))muah((( *wink, wink*
To the Love and Lust chat room. Galo, Izzy, Richie, and Keila.

To my FAVORITE Republican Walter, you are so great I am glad to see we have SO much in common.
Short metions: Leo, Juan, Anthony, Anthony, Anthony (there are three of u lol), marcelo, george, jose, joey, tommy, randi, and the many others i dont have time to mention. Drop me an email and i will add u.
These are all MY PEOPLE!!!